Ports & Terminal Insurance
Actionable insights at the underwriting and claim stage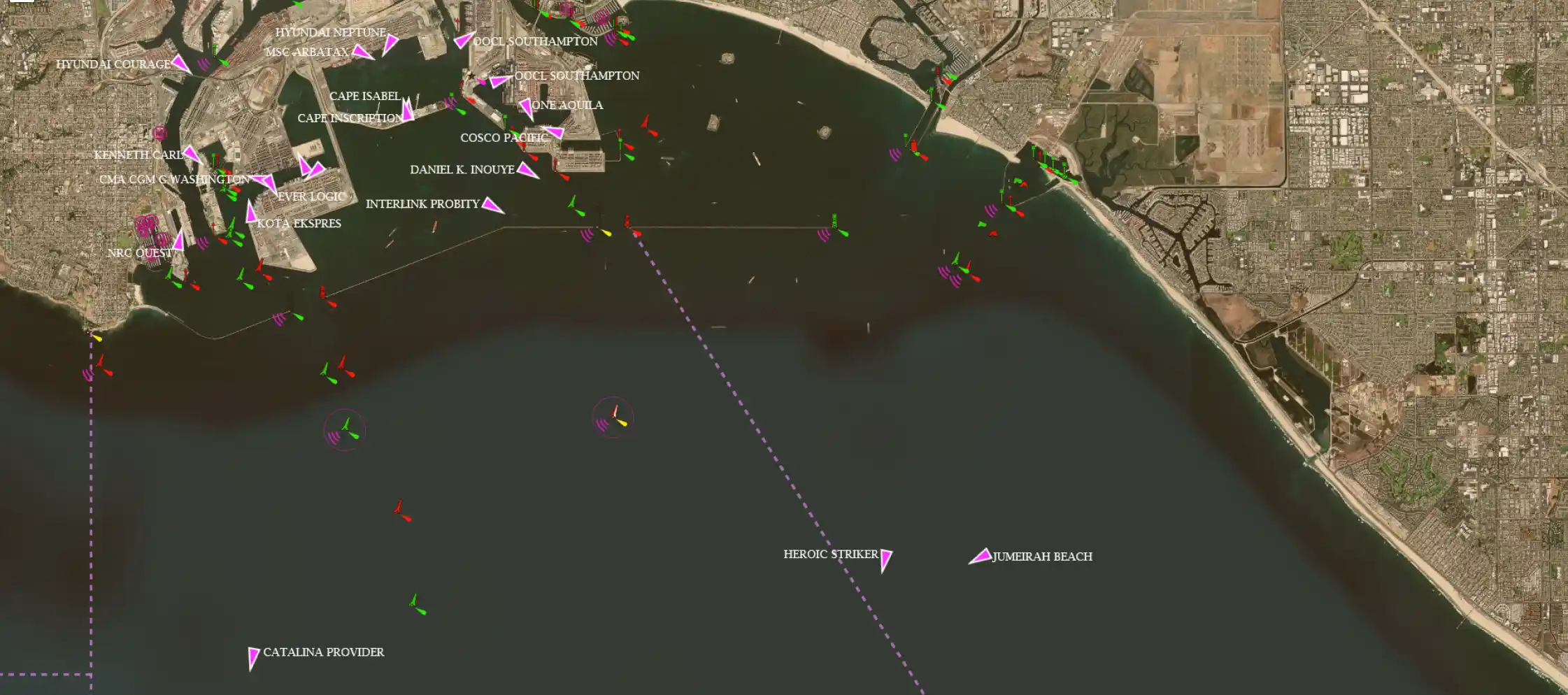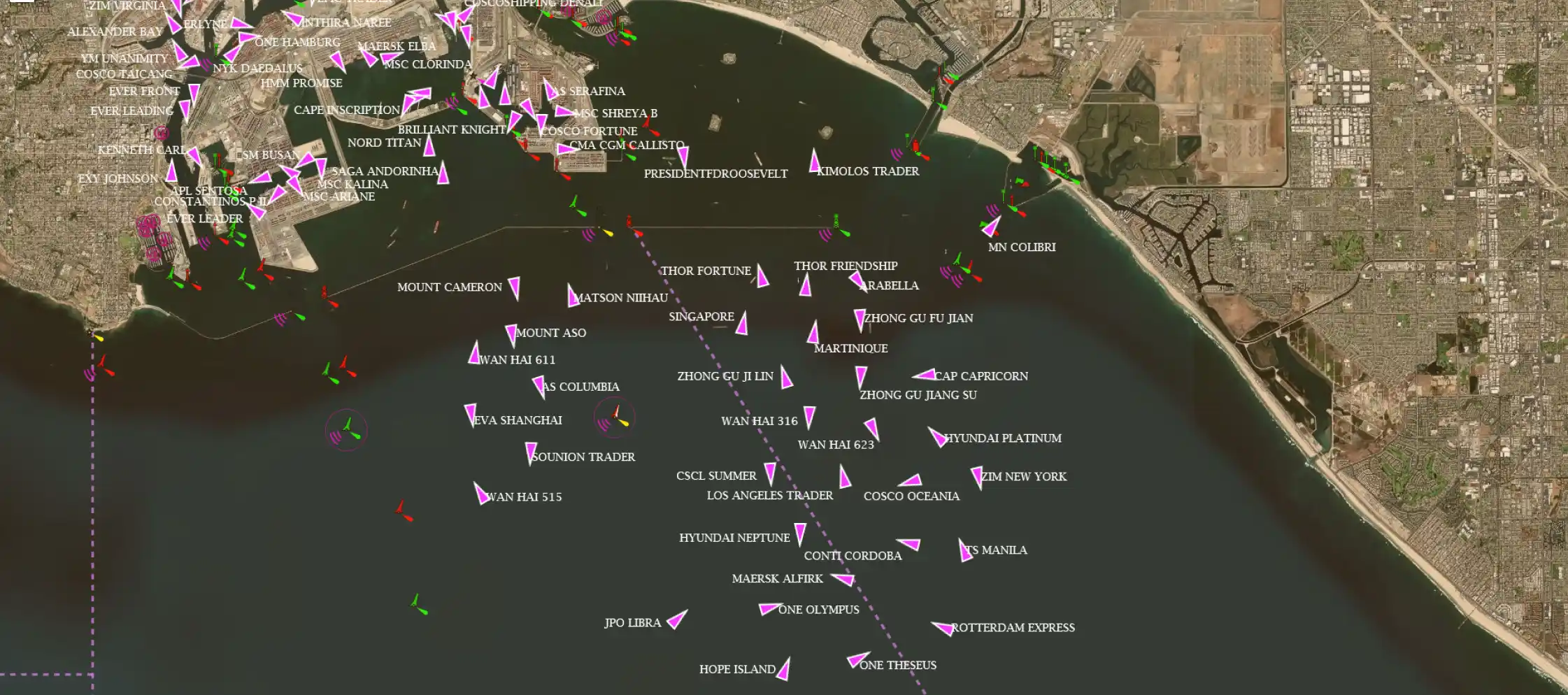 A typical snapshot of LA port in July 2021, shows containership congestion at the port.
Assess the validity of potentially 'in dispute' claims, for example, oil spills.  Real-time monitoring will confirm location, track movements, weather conditions, etc., to better understand underlying claim circumstances. In addition, earth observation techniques can determine and apportion responsibility for environmental breaches etc.
Using satellite imagery, we provide pre/post-event analysis to assess the extent of damage, verify the accuracy of claims and identify potential fraud.
Natural Catastrophe Losses
Natural catastrophes, such as hurricanes and typhoons, can cause extensive damage and destruction to ports and terminals.
Due to the scale of damage caused, it can often take many months to get an accurate estimate of the total cost of damage. Our Satellite Club solution quickly and accurately estimates the level of damage to residential properties in a region after a natural catastrophe.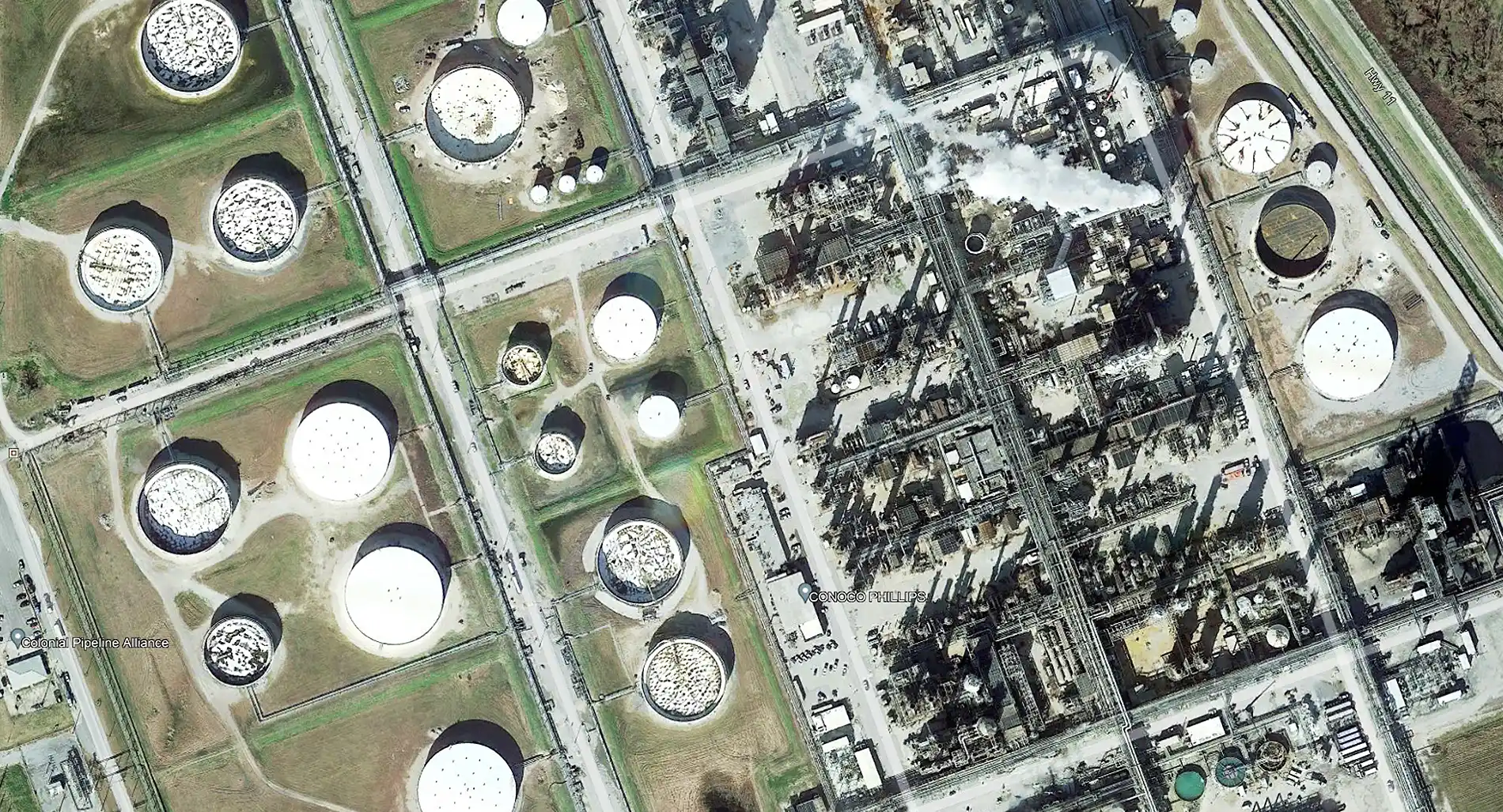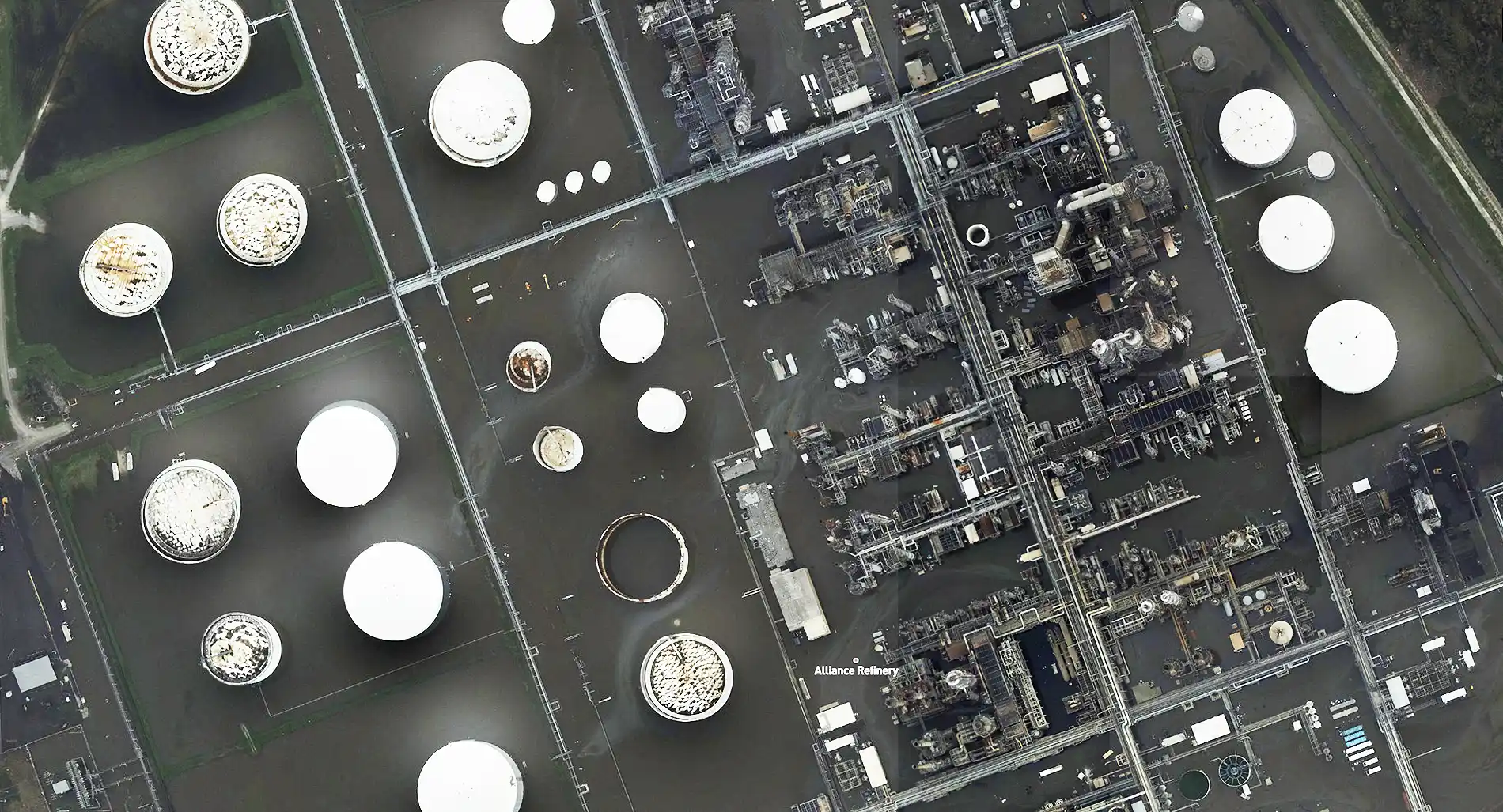 Pre and Post-hurricane Ida.Satellite and drone images of Phillips 66 Refinery Alliance – Belle Chasse.
Assess Underwriting Risks
The Satellite Club helps insurers assess risks for ports and terminals more accurately and make more informed underwriting decisions. Custom reports combine satellite imagery with analytics to provide a unique view of a property and its proximity to potential hazards.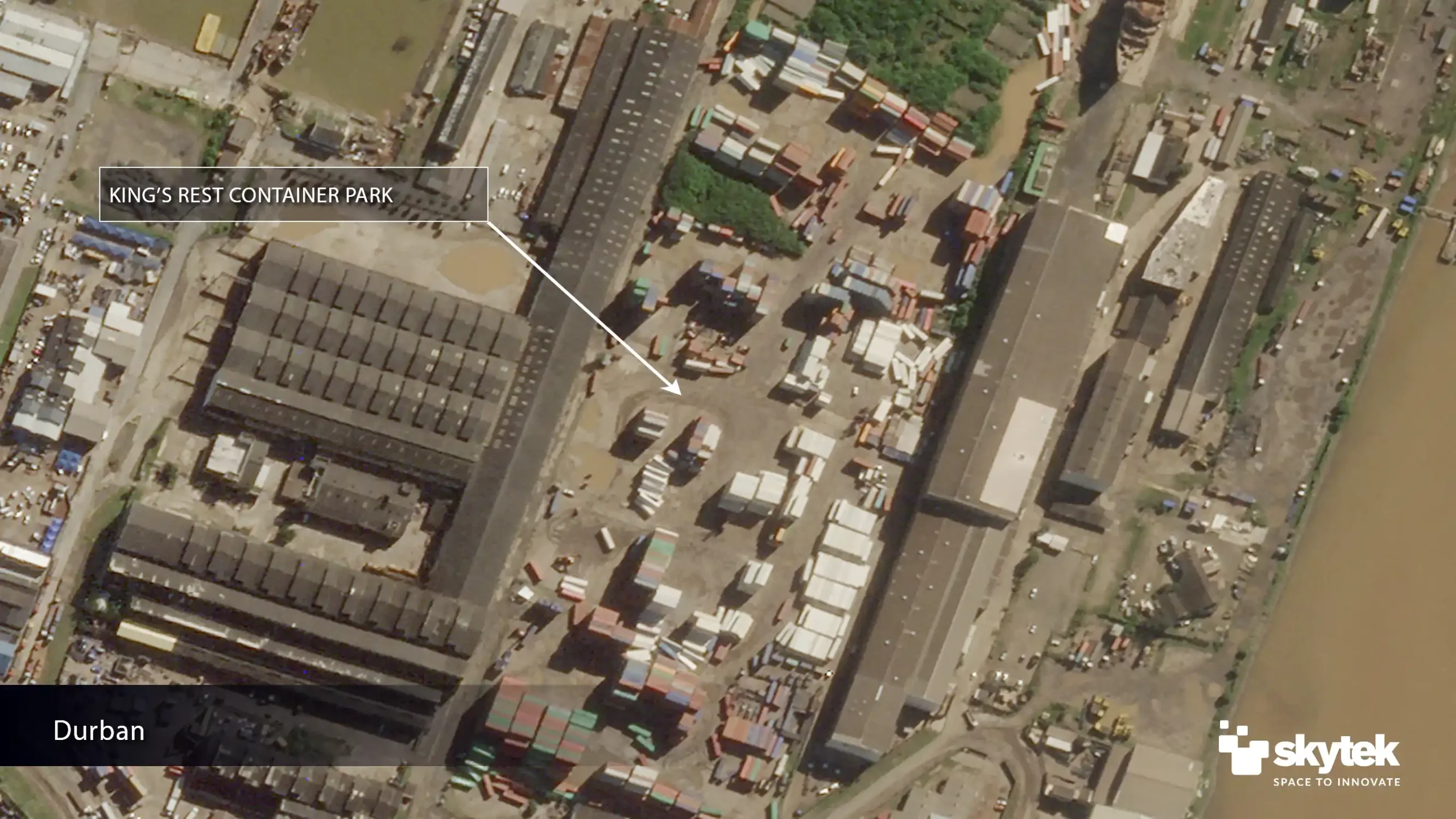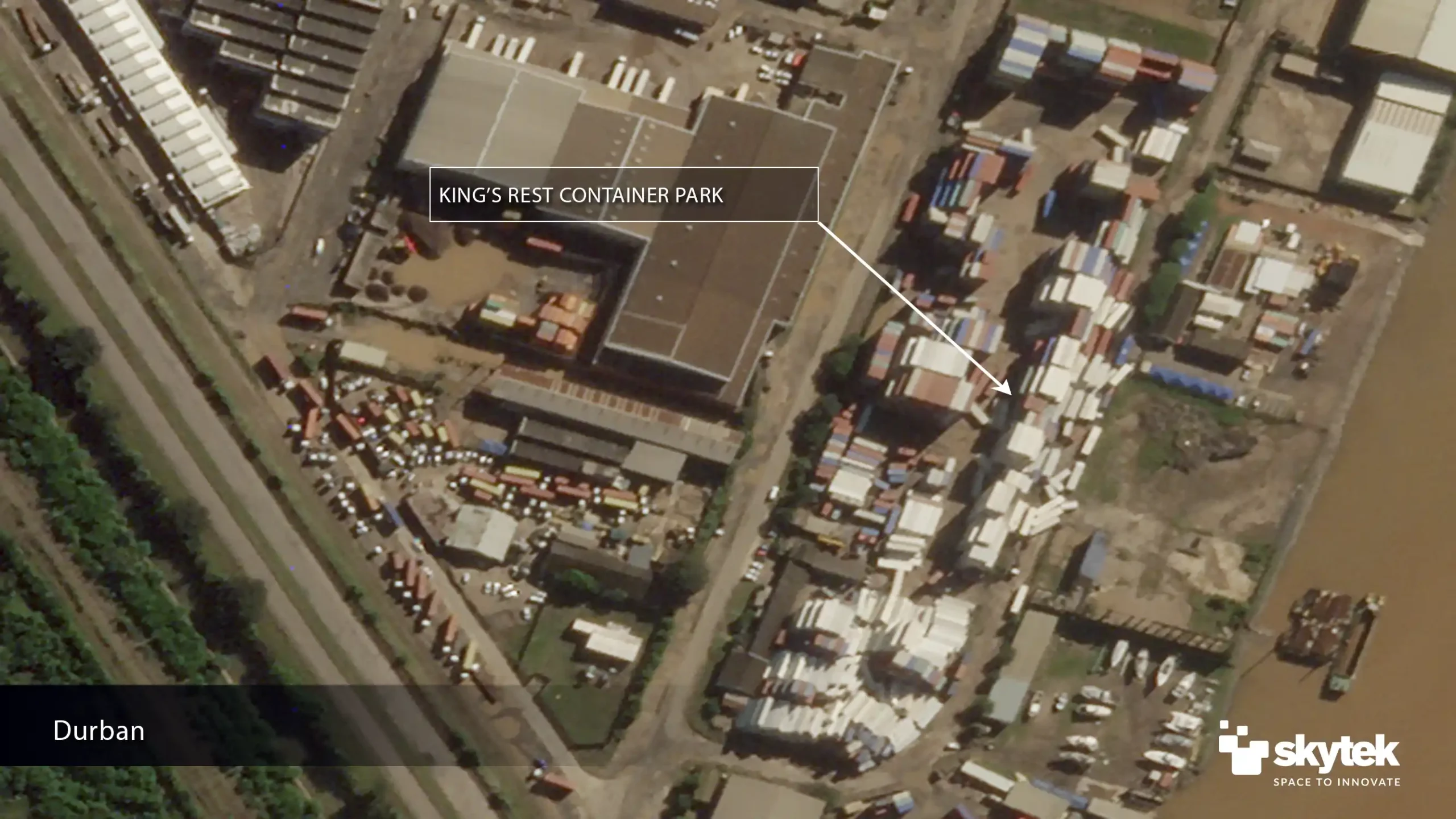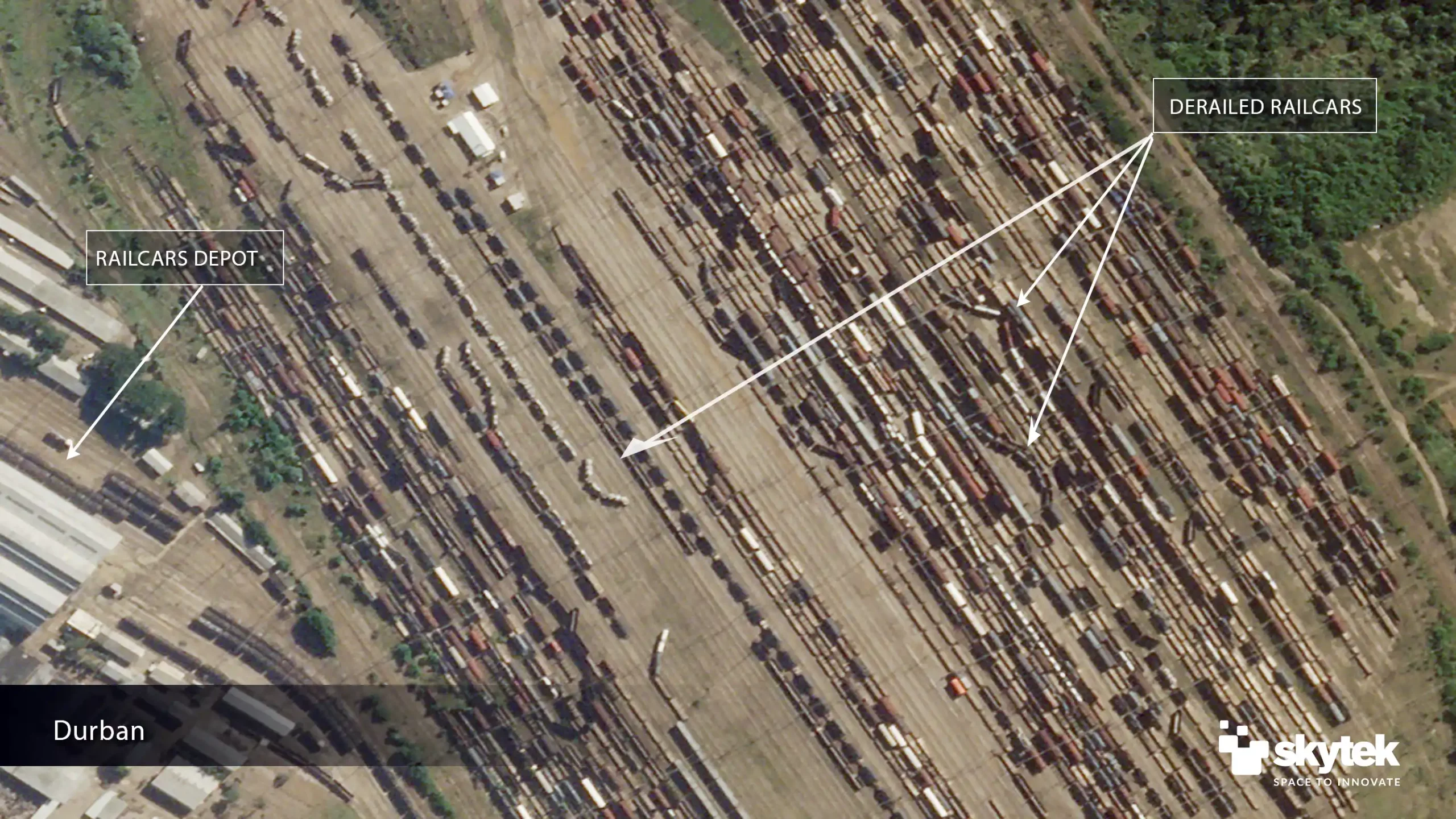 Durban port detail of toppled containers following flooding on April 14th, 2022
Find Out How THE SITUATION ROOM Can Benefit Your Organisation