SPACE TECH CAN HELP TRANSFORM MARINE INSURANCE
Innovator Sarah Bourke heads Skytek, providing satellite geolocation with predictive analytics to the marine insurance industry.
The aerospace industry has been at the forefront of advances in digital technology, while shipping has a reputation of being somewhat slower in adopting technological change.
However, Dublin software development company Skytek has been working to bring the two industries with different attitudes to technology closer, applying space science to marine insurance risk analysis.
The company, co-founded by Irish entrepreneur and innovator Sarah Bourke, made its name developing software and core technology for NASA and the European Space Agency.
Skytek software helps astronauts carry out basic processes and procedures in space.
The company was introduced to the maritime industry when it was taken on by the Irish Navy to use its Earth observation technology to identify possible security threats. That opened the door to providing satellite-based monitoring data to the shipping industry. 
"We came from the space industry and that is still a huge part of what Skytek does," Bourke said. "I think, as an industry, shipping has tended to be a slow  adopter of technology, but there is a realisation that there is a need for it, and we are picking up clients very quickly."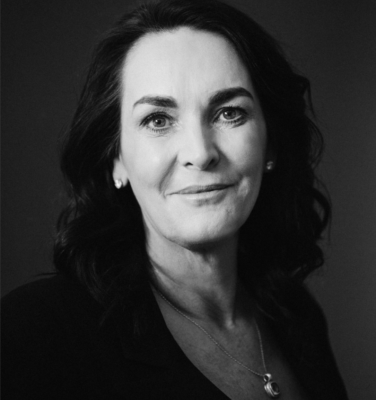 The need for real-time analysis of risk comes from the increasing exposures marine insurers face. Growing port size and cargo turn-over, along with bigger ships, are leading to greater risk accumulations.
Incidents such as the Beirut and Tianjin port explosions have revealed how insurers can be exposed to huge accumulations of cargo risk at a port. 
The grounding of the 20,388-teu Ever Given (built 2018) in the Suez Canal led to nearly 400 ships at anchor, causing an accumulation of hull and cargo risk for insurers. 
The coronavirus pandemic led to billions of dollars- worth of cruise ship tonnage being laid up at anchorages off the  Florida coast.
Earth observation is perfect for providing insurers with an overview of their global marine risk exposure. Insurers can see how their risks are spread and areas where high accumulations may occur in real time.
"Giving complex information to decision-makers quickly is what we are all about," Bourke said. "With Earth observation tools we can help understand their risk aggregation globally and their risk exposure as an organisation."
Skytek has also partnered broker Aon to provide algorithm-based analysis of the data. "It is not just data capability but what you do with it," she said. 
The company is working alongside marine insurers and reinsurers as well as protection and indemnity clubs.
Satellite tracking is also helping insurers understand the trading patterns of vessels and providing real-time loss information data. It can be used for casualty analysis too. That can help insurers make better-informed underwriting decisions on vessels. 
Data can be used to provide insight into sanction breaches when AIS data can be corrupted through spoofing or simply being turned off. It is also a useful tool in monitoring the rise of extreme weather events linked to global warming.
Skytek is engaged in projects to increase coverage of Arctic shipping movements as the region opens to shipping. 
Bourke is keen for the company to be involved in further technical developments. She won an award from the European Union as a women innovator in 2016 and has been campaigning for more women to get involved in the sciences and engineering.
Bourke brought up her four daughters while she built the Skytek business. She laments there is a similar lack of women involved in senior positions in the space industry as in shipping. 
"To be honest, you don't see many women executives in the maritime industry or the space industry either," she said. "It has long been clear that there are not enough women in senior roles in business, but I hope that recent attention paid to gender imbalances is a sign of changing times."
Original Source: TradeWinds