NASA award-winning software from Skytek brings benefits of space technology to global marine risk monitoring as sanctions breaches rise to the top of the political agenda.
Data from outer space provides the key to problems on the seas below. From underwriting to compliance to risk, Irish space company Skytek's award-winning Marine Aggregate Tool technology help the insurance and reinsurance sectors to answer the hardest questions they face.
This represents a sea change in monitoring insured assets as they traverse the globe, said Dr Sarah Bourke, CEO at Skytek, noting that it creates an environment where insurance and reinsurance companies can effectively monitor and control their portfolio risks.
"The ability to take vast amounts of satellite, earth observation and space based data to create tailored insurance products has changed the landscape in the monitoring of insured moving assets," she said.
For underwriting it offers automated individual portfolio risk scoring, and insurers can adjust the risk score based on their individual risk appetite.
Risk assessment allows for risk concentration and the provision of alerts based upon predefined criteria, and incorporated weather data.
The development follows the 2019 creation of a strategic partnership with London-based Aon, the leading global insurance broker and professional services.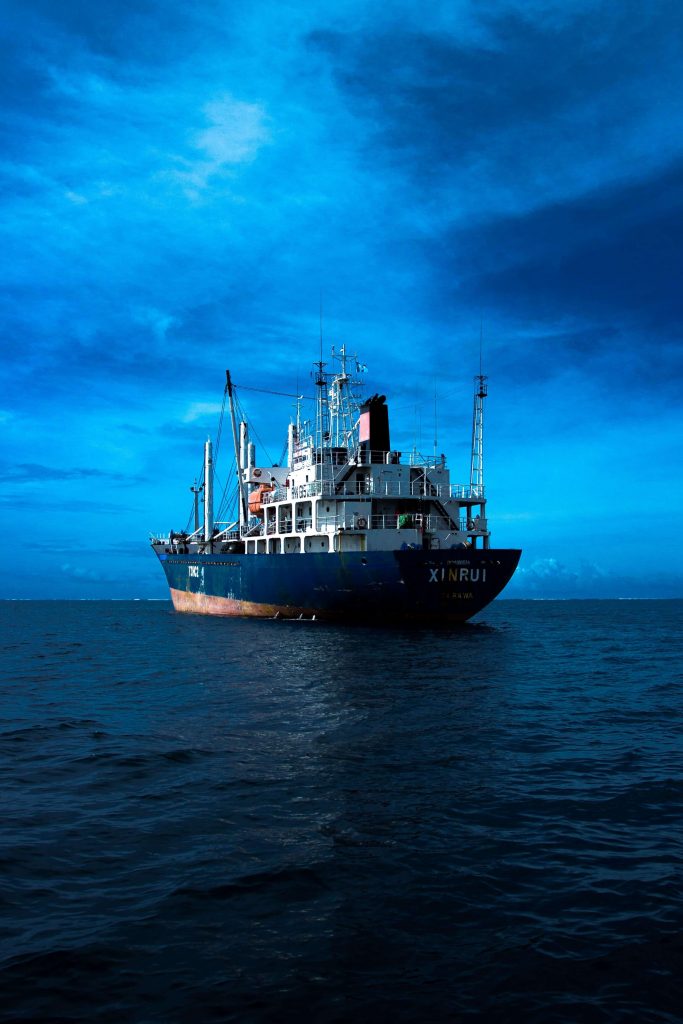 In December 2019 it won the European award from Lloyd's List for its ground breaking technology for the marine insurance industry. Crucially, the software also addresses one of the key marine threats today: an febrile political climate that has seen risk shoot up.
Indeed, as geopolitical risks worsen the marine insurance sector faces challenges that need to be met by new and innovative technologies, and by deploying space data in real time alongside historical information, Skytek's software works to combat a growing threat: sanction breaches.
Customisable alerts and reporting can be configured to show live vessel activity in any zone of interest, be it a restricted area or suspicious activity.
The tools also leverage historical voyage information for up to three years to learn the most commonly-used routes for navigation and identify potential deviations towards sanctioned areas. 
Plus, advanced AIS 'spoofing' identification technology is used to determine when a vessel is transmitting incorrect location details by identifying messages without GPS coordinates through to checking reported position against signal validation.
Re/insurers have already had a shot across their bows on the issue. Both the United Nations Security Council (UNSC) and the US Government have noted the important role that insurers and reinsurers have when monitoring potential policy breaches in the marine sector by their insured hull and cargo owners.
Potential breaches include illegal ship to ship transfers of oil by a sanctioned entity and the turning off of collision avoidance (AIS) trackers in sanction zones, leading the UN to call for greater action from banks and insurers "whose due diligence efforts fall extremely short".
In 2018 the UNSC issued a report stating that North Korea was bypassing sanctions on oil purchases using ship-to-ship transfers, complaining that "insurers do not monitor the AIS of the vessels for which they provide coverage and services".
It also noted that increasingly advanced evasion techniques were being deployed in sanctions breaches.
"These deceptive measures triggered no alerts on the part of the global and regional banks that unwittingly facilitated the multiple financial transactions associated with this transfer or of the insurers and reinsurers that provided protection and indemnity and hull insurance," the report stated.
Shortly prior to the report's launch, the head of the UN's panel of experts, Hugh Griffiths, explained that while only 10 traders and 10 insurers or reinsurers had ties to known suspect ships, every one of these ships has reinsurance with Western firms.
"The vessels switch off their AIS just before they meet at sea, meaning that they cannot be tracked any longer" Griffiths said. "If a vessel switches off its AIS at sea, there is a heightened risk that it's doing something clandestine or illegal."
Meanwhile, the rise in geopolitical tensions in the Middle East has resulted in increased risk for insurers. 2019 saw premiums rise exponentially, with war risk in particular rising faced with what one senior insurance industry executive told the Financial Times described as a "cocktail of instability".
In February 2020 Bimeh Markazi, Iran's Central Insurance Agency claimed global reinsurers without links to the US would continue to share risks with Iran.
"Reinsurance in Iran is active and operates like all insurance companies in the entire world," said Bimeh Markazi governor Gholamreza Soleimani.
However, analysts warned that reinsurers are likely to review rates for war coverage, as they did in 2019.
In response to this worsening risk climate Aon and Skytek have launched a suite of War Aggregate Tools using satellite and space technologies to help insurers visualise the precise location of their insured risks, and how they aggregate across their entire portfolio of vessels, in real-time.
Christian Silies, Head of Marine and Energy at Aon's Reinsurance Solutions business, said that the goal to allow the insurance sector to make informed decisions.
"Our collaboration uses innovative technologies to boost knowledge of insurers' marine risk and enhance risk management practices. The technology enables re/insurers to respond to regulatory pressures while obtaining insights into vessel behaviour and paving the way for data- driven decision making with more efficient risk transfer," he said.
Key to the project is Skytek's adoption and deployment of space technologies for practical business purposes.
Already well known for it specialist software, Skytek's clients include NASA and the European Space Agency. Originally set up as a broadly focused web technology business, an early contract win set Skytek on a literal course for the stars.
The company developed the software platform that regulates every part of an astronaut's life on the International Space Station, and has twice won awards from NASA for outstanding innovation.
Piera Di Vito, the project's Technical Officer at the European Space Agency, which supported Skytek in developing the application, said seeing Skytek's technology find a business application in marine affairs is gratifying.
"It is rewarding to see a practical application of science to the insurance industry – and in turn supporting re/insurers globally to have confidence in the protection of their assets," she said.​