With the National Oceanic and Atmospheric Administration (NOAA) warning 2020 will see "above-normal" hurricane activity, Skytek, in collaboration with Aon plc, has responded to the needs of marine (re)insurance companies with a new hurricane tracking system, enabling them to evaluate and aggregate at  risk cargo, hull and offshore assets in relation to the 'cone' of a storm.
Skytek's tool provides near real-time access to insured assets such as the global vessel fleet, exploration & production units, storage facilities, and transmission systems operating in hurricane-affected waters. The tool has sufficient flexibility to evaluate account assets within any cone of uncertainty, howsoever drawn. 
"According to NOAA, with a worse than usual hurricane season on the horizon it is essential that insurance and re-insurance companies can keep a close watch on both prevailing conditions and insured assets," said Skytek chief executive Dr. Sarah Bourke.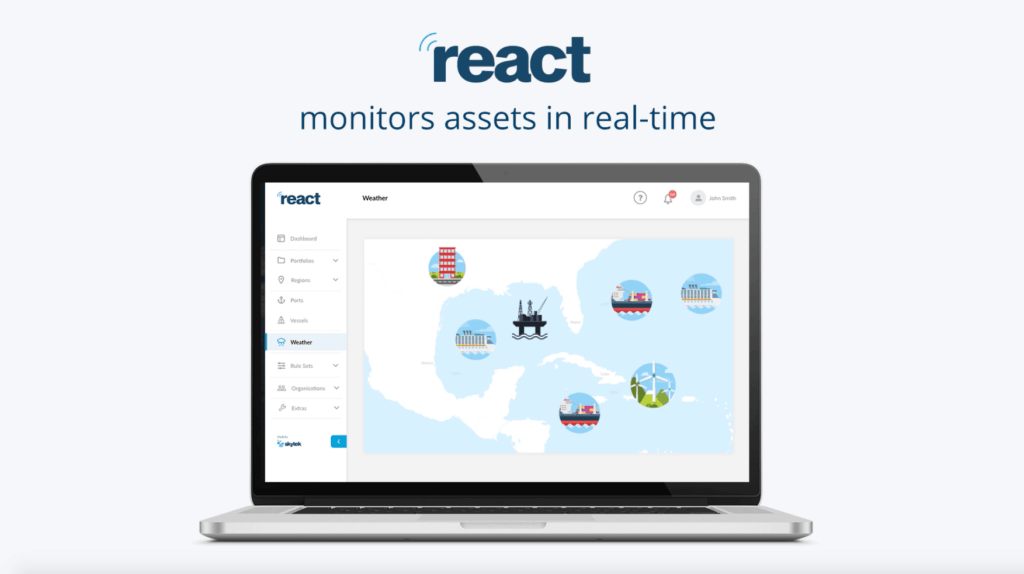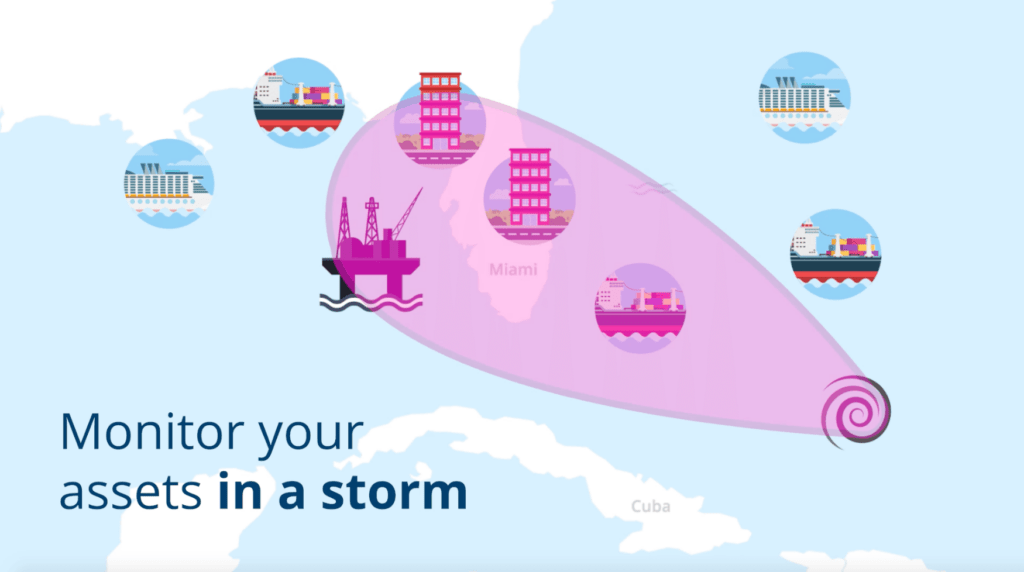 Through consulting with Aon plc, a leading global professional services firm providing a broad range of risk, retirement and health solutions, and supported by the European Space Agency (ESA), Skytek has developed an easy-to-use software application that uses real-time satellite tracking to allow (re)insurers to visualise the precise location and aggregate value of exposed risks when at sea.  
Christian Silies, head of Marine & Energy Composite, Reinsurance Solutions at Aon, added: "As a result of the COVID-19 crisis, vessel accumulation in catastrophe-exposed regions is a key concern for marine insurers. Skytek's technology equips (re)insurers with valuable insights, paving the way for data-driven decision making and more efficient risk-transfer. Our InsurTech collaboration demonstrates Aon's commitment to helping clients leverage emerging technologies to meet their strategic objectives and enhance risk management." 
The NOAA outlook predicts a 60% chance of an above-normal season, a 30% chance of a near-normal season, but only a 10% chance of a below-normal season. The Atlantic hurricane season runs from June 1 through November 30.
As the global economy moves to recover from the COVID-19 shutdowns, shipping, which proved crucial during the crisis, will claim an even more important role as businesses and governments seek to restart or strengthen their supply chains. A bad hurricane season could further threaten already fragile supply chains of essential goods shipments, as well as drive insurance claims. 
Skytek can help avoid this: clients can upload their own portfolios and using NOAA data, can automatically track tropical storms and hurricanes as they develop and move across affected regions.
Clients can easily view insured portfolios of risk within affected cone(s), as well as obtain a global view. With the ability to accumulate risk values, (re)insurers can set their own risk thresholds which will serve to activate in built alerts where values at risk have been crossed.
ENDS
About Skytek:
Skytek is an award-winning software company specialising in the creation of innovative solutions for a range of complex and demanding industries. It has an enviable track record in developing world class software solutions for some of the most challenging industries. The company has unparalled expertise in the Space environment, where it has decades of engagement with the European Space Agency and NASA. It has also developed intelligent software solutions to other industries, including Marine transportation, Aerospace, Defence and Insurance.
Follow Skytek on Twitter and LinkedIn  
Stay up to date by visiting Skytek Company News.  
Media Contact: David Smith (+353 1 678 7660)​
About Aon
Aon plc (NYSE: AON) is a leading global professional services firm providing a broad range of risk, retirement and health solutions. Our 50,000 colleagues in 120 countries empower results for clients by using proprietary data and analytics to deliver insights that reduce volatility and improve performance.
Follow Aon on Twitter and LinkedIn  
Stay up to date by visiting the Aon Newsroom and hear from Aon's expert advisors in The One Brief. 
Media Contact: Alexandra Lewis (+44 207 086 0541)
Aon UK Limited is authorised and regulated by the Financial Conduct Authority for the provision of regulated products and services in the UK. FP# #12972-AD