Irish satellite tech CEO celebrates women business leaders on Irish national holiday
With St Patrick's Day today and International Women's Day just behind us, Irish space tech company Skytek, is doubly celebrating: a growing Irish company led by a female chief executive.
Figures from Ireland's Central Statistics Office (CSO) show that only 11.5 per cent of chief executive officers (CEOs) in the country were women. Skytek, whose REACT software underpins the global marine insurance and reinsurance sectors, bucks the trend under the leadership of CEO and founder Dr Sarah Bourke.
"It has long been clear that there are not enough women in senior roles in business, but I hope that recent attention paid to gender imbalances is a sign of changing times," she said.
Bourke, who was recognised by the EU as one of Europe's leading innovators when she was awarded the EU Prize for Women Innovators in 2016, said she was also proud to pioneer groundbreaking space technology from Ireland.
"It's a pleasure to lead an Irish company as the national holiday approaches. Obviously, it has been a difficult year in Ireland, as it has been everywhere, but this St Patrick's Day is a reminder that our small country is a global leader in software, including in areas as forward-looking as space tech" said Skytek chief executive Dr Sarah Bourke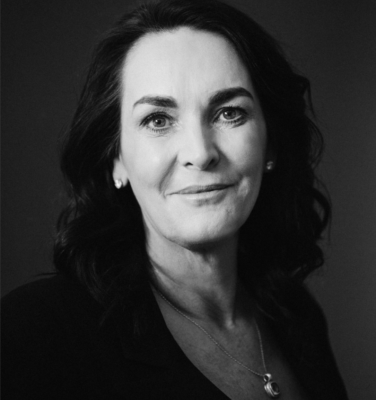 Dublin-based Skytek has developed software that is already in use on the International Space Station as well  as satellite and artificial intelligence (AI) predictive analytics big data solutions for a range of complex and demanding industries and sectors including insurance and the emergency services.
The Emerald Isle has proved an ideal launchpad for Skytek's ambitions both in orbit and on the ground, and the company is now expanding its range of satellite and AI-based tools to support the emergency services and in particular the marine insurance and global shipping sectors.
"Space technology includes supporting both manned and unmanned flights; we do work in this area, and frankly it's very exciting. However, even as we see more manned missions it's important to remember what space technology can do, right now, for those of us on the ground," Bourke said.
Skytek's REACT platform was recently updated to help insurers stay ahead of new insurance ruling, opening the door to business augmented by intelligent data. A Lloyds circular issued in January noted that the US was increasing pressure on insurers to prove compliance on the part of the vessels they cover. REACT rises to the challenge by deploying big data to help underwriters see when vessels are engaging in potentially risky or even prohibited 'dark' activity, such as sanctions breaches.
Skytek has also been involved with the fight against the Covid-19 pandemic, building on the use of Skytek REACT in insurance and emergency response systems it developed a system that links into acute hospital monitoring systems, allowing decision makers to understand and proactively manage outbreaks.
Skytek's REACT platform uses big data to help underwriters stay ahead of new insurance ruling, opening the door to business augmented by intelligent data and faster decision making.