On 4th August 2020, a large amount of ammonium nitrate stored at the port of Beirut, the capital of Lebanon, exploded. Due to the mobile nature of vessels and cargo at ports, insurance companies had little insight into their potential exposure at the time of the catastrophic event.
Solution - Catastrophe Events Tools
Immediate availability of a full list of assets, both static and mobile, in the affected area.
High-resolution Earth Observation imagery for accurate event assessment and to provide 'ground truth' information on the scale of the disaster.
Skytek's proprietary technology; merges Earth Observation imagery with other data sources, using the Machine Learning algorithm to report cargo exposure and losses in near real-time quickly.
Accurate valuations with the ability to prevent loss creep.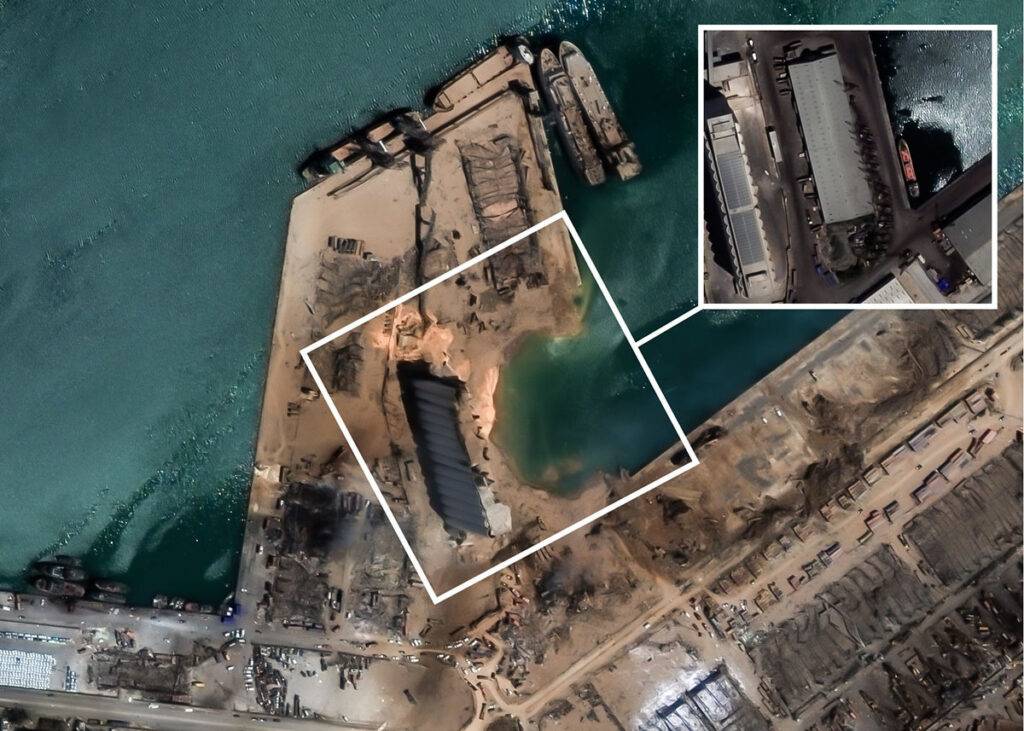 Situation Room users were first to the capital market with instant and up to date assessments and on the ground insights. This allowed them to derive accurate, verifiable and trusted information when it counted.
Insurers drove greater time and cost efficiencies with rapid exposure analysis, total loss, and claim assessment information.
Adopting Skytek's Situation Room full services capabilities allowed continuous and accurate control of the loss estimation right after the event and during the following days and weeks.